We cannot deny that a copier is one of the must-have items in an office. It is a device that everyone working in an establishment will use every day. Considering the spread of the COVID-19, disinfecting every gadget or machine we touch is essential. This will keep us from the virus and ensure that the device is functional.
But since we will use a disinfectant, it may cause damage to our copier touch screen. One important tip to consider to prevent any possible damage is to spray the liquid disinfectant to the cloth and not on the screen.
This is because doing so could damage the components of your copier that could lead to more expensive repairs. Aside from that, you should select cleaning products that do not contain ammonia and bleach. These common ingredients could damage the screen of your copier and cause discoloration.
Even though ammonia and bleach are two popular components that fight germs and bacteria, it is essential to keep them away when cleaning and disinfecting any device.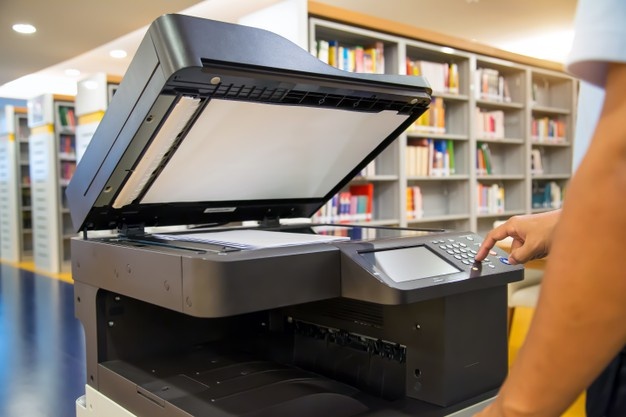 To disinfect your copier properly, follow the tips listed below.
Before you start disinfecting the copier, ensure to turn it off and unplug from the electric socket. Ensure that the entire surface is completely dry before turning on and plugging back the device.
Avoid spraying the disinfectant to the machine's screen as it could cause another problem. Instead, dampen a clean rag or cloth with the cleaning agent before wiping off the surface. Again, we do not encourage anyone to use any harsh cleaning chemicals, including ammonia and bleach, when disinfecting a device.
You may use isopropyl alcohol to kill the bacteria and germs lurking on your copier screen. But make sure to do this with enough caution. It would be best to use anti-bacterial wipes to disinfect your copier touch screen.
Use rags or clothes only for one time. Dispose or clean them every after use.
We recommend you use a glass cleaner when disinfecting the plate glass surface. Dry it off using a lint-free rag or cloth.
To ensure that our workplace is free from bacteria or viruses, we should practice regular disinfection of our office machines and devices.
Disinfecting copiers and similar devices could be tricky, especially if you are not a professional in this field. But, by following the tips we mentioned above, you can easily disinfect your copier touch screen without causing any damage.
Take note that when cleaning a copier or any other electronics present in your office, use a damp cloth or rag in cleaning. Ensure not to spray the cleaning agent directly to the screen, especially if it has minor cracks and scratches.
In addition, use a cleaning agent free from harmful substances, such as ammonia and bleach. These two components may be a great ingredient of most disinfectants, but they could furtherly damage your copier.
Conclusion
Since the spread of the coronavirus, all of us are required to practice safety health protocols, including frequent hand disinfection. Aside from our hands, we also need to disinfect our office equipment to keep them free from viruses and extend their lifespan.
If you don't know when and how to disinfect your copier touch screen, we are here to help you. At our company, we offer several services, such as copier leasing. We also fix common copier problems. If you want to avail of our service, you can contact us through our hotline number or email address.
If you are in Las Vegas and you are looking to lease a copier for your business, you may contact Clear Choice Technical Services in Las Vegas. You can ask about Copier Leasing Services in Las Vegas, Copier rental services in Las Vegas, and Copier Repair in Las Vegas.