Owning an office printer for the first time is an achievement for small business owners. But, do you know how to troubleshoot common printer problems without a service call? If not, you are in the right place.
In this post, we will share the common problems you may encounter with your printer and how to fix them by yourself. Getting a printer fixed without hiring a professional will save you time and money.
Common Printer Problem 1: Paper Jam
Paper jam is often caused by improperly or overly placed paper trays. But, little do you know that it can also result from dust buildup in the printer. To avoid this problem, make sure to insert the tray properly and fill it with enough paper only.
If you need to print report cover or images that require thick paper, it would be best to utilise a bypass tray. The tray will manually put each paper sheet to the printer through this. Although this is a tedious process, it is a cost-effective tip to keep your printer well-functioning over the years.
Common Printer Problem 2: Printer Doesn't Print
You have probably experienced this issue. After clicking the PRINT button, you continue your task, returning to the printer with no printed document.
To avoid this issue from happening, it is important to regularly check the condition of your printer before use. In some cases, this problem may be caused by an issue with the printer driver. If your OS (Operating System) is outdated, but you are using an updated driver software, there might be an incompatibility. In this case, you must download the most recent version of your driver software.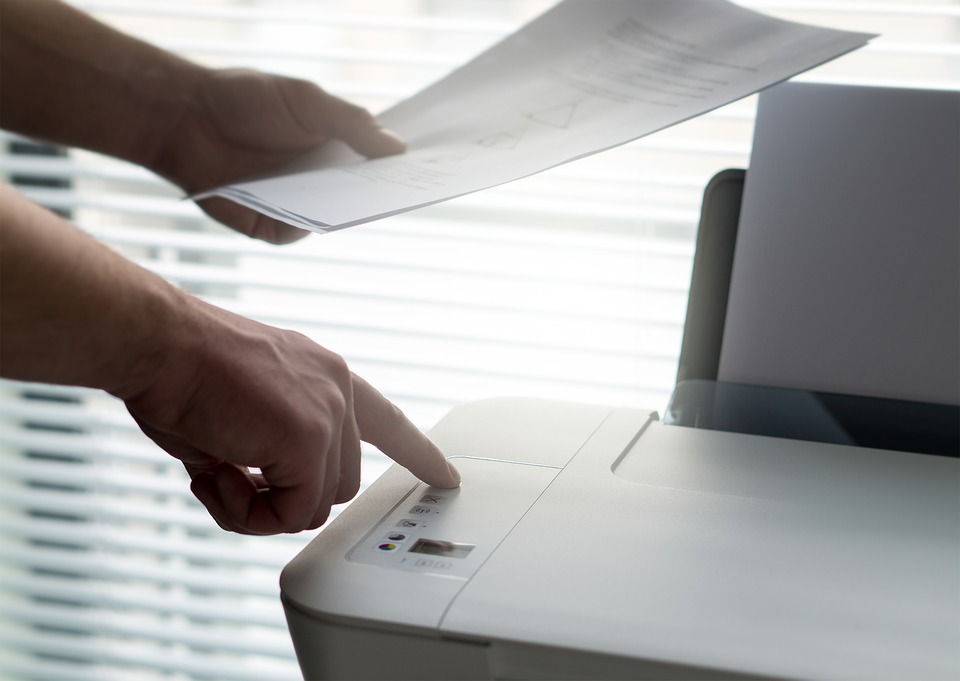 Common Printer Problem 3: Takes More Time to Print
This issue may occur depending on the type of office printer you have. For example, photo printers require more time to print. On the other hand, other printers may require less time to print but produce low-quality documents.
If you notice that your printer requires more time to print quality documents, the first thing you should check is its settings. If you don't know how to navigate the printer settings, look for the instructional manual included by the printer manufacturer.
Aside from that, you should also check the printer's rollers as they could malfunction at one point, causing slower printing speed and low printing quality.
Common Printer Problem 4: Only Half of the Paper is Printed
This problem usually occurs in USB printers. If you notice that your printer starts to print documents on the first part of the sheet, you should restart the device and your computer.
If restarting the devices didn't work, the problem may be caused by the printer roller, drum unit, and toner. Check these parts and ensure that they are in good condition.
Conclusion
Common problems concerning your printer usually happen during the most unexpected time. If this is your first time owning a printer, you may need a professional contractor to fix even the simplest printer problem. Doing so will not only cost you money but also time.
As a business owner, an office printer is a must. In addition, printing too many documents regularly could stress the printer. Aside from regularly checking the condition of your printer, you must also be knowledgeable in fixing common printer issues without making a service call.
We hope that this article gave you a brief idea of fixing some printer problems. Click here to know more.
If you are in Las Vegas and you are looking to purchase a copier for your business, you may contact Clear Choice Technical Services in Las Vegas. You can ask about Copier Leasing Services in Las Vegas, Copier rental services in Las Vegas.